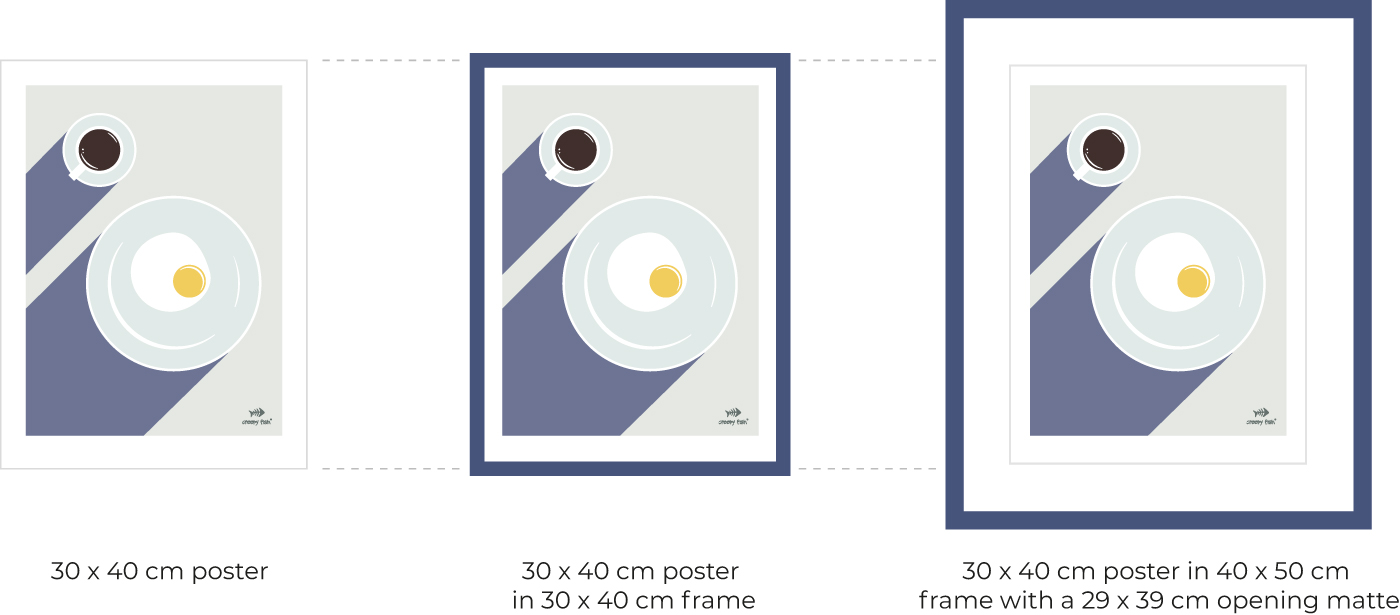 Framing tips: Give your wall art some air
A bigger frame and a matte will make your artwork stand out even more. Pay attention to the following framing tips to make your pictures stand out even more.
Mats also helps keep your artwork safe by separating the glass from the art or whatever it is being framed. Having a matte in between your artwork and framing glass is important because any condensation that might develop on the inside of the glass can be transferred to your art causing water damage, mold or mildew.
For the time being Creepyfish do not provide frames, but we might do so in the future. Our posters are made to fit common frame sizes like the Ikea frame range.
You can also check out online services like Keepsake Frames to purchase frames or get inspiration.
Browse our collection for inspiration and great poster art.